We have already discussed visa guidelines and probable reasons for rejections. Assuming that all the other steps went perfectly well, the last stage is your visa interview. Some might think that a visa interview is a cakewalk, but coming from personal experience I might warn you that it is not. Interviews might seem an easy catch but they are quite tricky.
You can never know what exactly the immigration officer is looking for. The most irksome point is that you can never tell whether the interview went well or not, you might get tricked into believing that you did exceptionally well but in reality, you get a rejection letter. So visa interviews come along with a lot of uncertainty.
To save yourself from any bad news, the best solution is to prepare well for your interview. Even the easiest questions might not seem easy then. therefore, prior preparation can save you from tiny but consequential mistakes. We will be discussing the frequently asked questions for Tier 4 visa students. Make sure that you note them down and draft out the best possible answers, which are clear-cut and accurate.
The interview questions are mainly about your institution, your course of study, your finances. As discussed earlier the main objective for this interview to know about the creditability and genuineness of the applicant. A record of your interview is kept on file, in case you need to appeal the outcome of your application.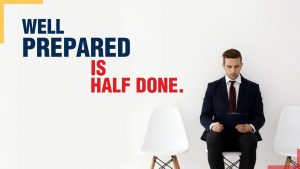 Interviews take place when you visit a visa application center to provide your biometric information. Interviews are conducted in the English language and possibly via a video link. The entry clearance officer needs to be satisfied, otherwise, you might be called for a further interview or your application may get rejected.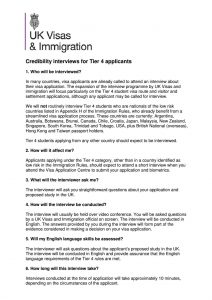 Q. Why did you choose this institution?
This answer shouldn't include unnecessary servile flattering comments about the chosen institute, but rather solid and valid facts which can support your answer. Choosing the UK over other countries for higher education must also come with defining factors.
You should always visit the university website and research about the highlighted features such as faculty profile, research facility, alumni profile, placements, etc. you should also mention that how did you come across the university of your choice. Knowing well about your university will help you phrase your answer, and show the officer the reason behind your pick.
Q. Why did you choose your course?
Avoid ambiguous and vague statements, the immigration officer isn't interested in a story-telling session. Share your interests briefly, and previously studied subjects. Explain how this course of study will help you enhance your skillset and expertise. You can also mention why did you choose to study this subject specifically from the given institute. Immigration officers look for a certain level of awareness and credibility in the applicants. Refrain from unnecessary details. Talk about the other courses you applied for.
For example, if you are applying for business management, and previously you have studied mathematics you can state that a combination of a technical and managerial degree, will bring out the desired skill set for the job market.
Q. Tell us about your career plans? What do you plan to do after completion of your degree?
This is where your preparation will aid you in devising a suitable answer. The answer to this question will require a little detail. Translate your plans post-graduation, how will your knowledge and skills help you in the industry. Discuss how this international exposure will give you a competitive advantage in the international market. how can you put this knowledge to use for your home country?
For example, if an applicant has applied for a master's in finance, and his 5-year plan includes that he wants to work on financial inclusion. He can state that he will use this research to strengthen the financial system of his home country, you can talk about any field which is relevant to you and talk about your 5-year plan.
Q.  how do you plan to cover your finances?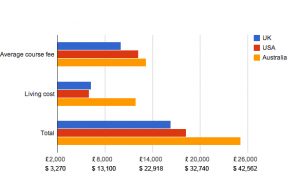 This is a very technical and straightforward question, in answer to this you should tell about your financial sponsors or how your parents/guardians will be covering your expenses for the 1 year. If you are planning to work part-time, share your plan with the immigration officer. Let them know about your plan and how your parents/ financial sponsors will be helping you out.
Q.  Do you plan to work in the UK?
This is one risky question, be careful while answering this one. Keep in mind that your main purpose in going to the UK is studying, not working. It should be clear that part-time work won't be able to cover all your costs. So make sure you portray this very clearly that you are aware of the rules and regulations, how many hours can you work and how much can you earn?
This will show that you don't have any intention to bypass or negate any existing rule. Any misrepresentation of facts, your intention can be doubted and you can get a refusal.
Q. Where will you be staying?
You can answer this more accurately if you have planned out your accommodation already, but a majority of the 1 years reside in the university halls, you can tell the officer that initially you will be staying at your university. If not, and you have other plans then you can share that with them. Don't say that you haven't decided yet or planned something, it will make your visa application weak. And you might get a rejection based on you being unsure.
All these questions give you an overall perspective on where your interview will be directed. Quite a few times, the visa officer lets you go after 2 or 3 questions, provided that your confidence enough, and has convinced the visa officer that your intention is genuine and you know where you are headed. Visa interviews normally fail because of a lack of preparation and confidence. Applicants may know their answer but due to pressure or any other reason aren't able to communicate themselves convincingly.
There are a lot of relevant questions that can be asked in the light of the above-discussed questions and their perspective answers. questions about gap years, your travel plans, any relatives living in the UK all will be in play. Don't forget to rehearse your answers before the interview date.  Make sure your financial proofs are handy, knowing your sponsors' source of income will also strengthen your case. Your 5-year plan also plays an important decision in your visa application.
Below attached is the link to a video, which shows a mock interview session. This will give you an idea about how are you supposed to answer and conduct yourself. Watch this video for additional help.