The UK has been home to several world-famous authors, poets, and playwrights. The history of Literature is spread over centuries. Every single library in the world has a separate section for English Literature. Even today, all around the globe people tend to study literature at their university level. The tradition of hosting world-famous literary people, the UK still holds this title of providing the best literature programs. They are consistently producing graduates with the ability to make a mark on the world.
The UK provides a variety of English literature programs at both undergraduate and graduate levels. A degree in literature develops skills that will aid you in different job sectors.
Modules will look at the origins of British and American literature, contemporary fiction and poetry, and poetics. Analytical skills will be crafted, improving critical thought which will help develop your ability to analyze, write powerfully, and engage in argument.
Whether you are interested in Shakespeare, Virginia Wolf, Jane Austen, a degree in English Literature will open up a number of exciting career opportunities.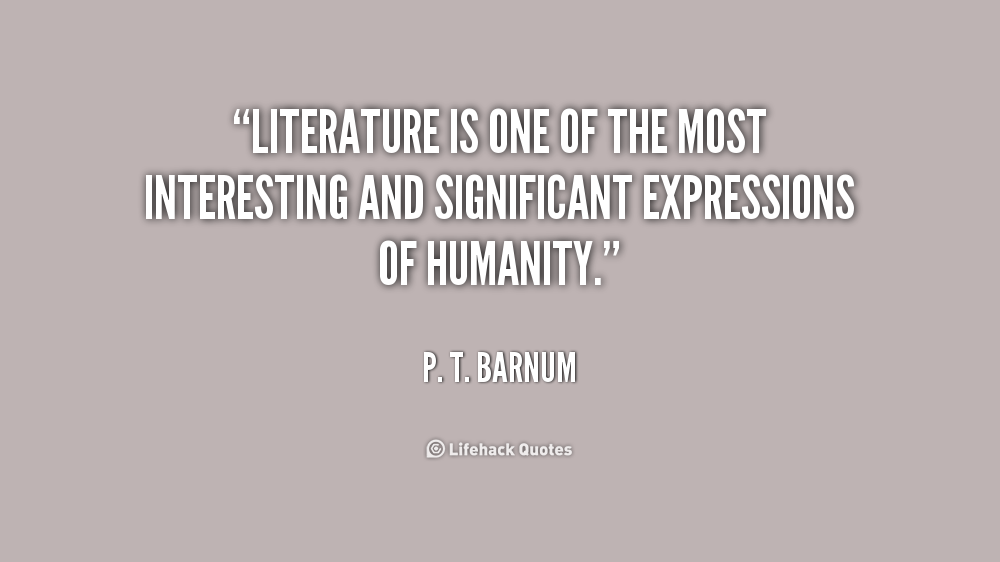 Many English Literature graduates go on to roles in journalism, marketing, advertising, teaching, and publishing. Students also follow up with an English Literature degree by beginning the postgraduate study. The median starting salary for fresh graduates is £19,000.
English Literature Entry Requirements
 International Baccalaureate requirements: 32 points.
 A-levels requirements: ABB.
 IELTS requirements: 6.5 overall, with no lower than 5.5 in any one component.
A few of the top universities in the UK for English Literature are:
Birmingham University
English Literature here is taught to small groups by energetic and enthusiastic staff, led by Oxford-trained academics with international research profiles in 19th- and 20th-century studies.
Students here are expected to read widely and to develop strong lines of argument and personal responses. They have to anchor in an informed understanding of the discipline and with reference to the critical debates that animate it.
With an international profile, the English Literature Department is an important sector of the School of English, Drama, and American & Canadian Studies. Every year students from different countries who are passionate about English literature gravitate to this School.
The following are undergraduate and postgraduate literature study programs available at the University of Birmingham:
English and Creative Writing BA
English and Film BA
English BA
English Language and Literature BA
Drama and English BA
English and Classical Literature & Civilisation BA
English and History BA
English and History of Art BA
English and Philosophy
Modern Languages and English BA
Literature and Culture MA
Medieval Studies
English Literature Ph.D./MA by Research
University of St Andrews
St Andrews was one of the first universities in the world to teach English literature. The University discussed founding a Chair of Eloquence in 1720, in part to educate young Scots in the proper use of the English language. It was thought that the best way to learn 'correct' English was to study 'correct' English texts.
Furthermore, the study of English at the University of St Andrews has a long and distinguished history that is sustained in the scholarly, critical, and creative dynamism of today's School of English.
In the present day, the School enjoys an international reputation as a center for both academic research and literary creativity. The School's richest inheritance, however, is its collegiality: we pride ourselves on our friendliness, and on our common enthusiasm for great literature.
The School of English at the University of St Andrews offers the following English Literature Study programs:
English BA
English MA
Creative Writing MLitt
Modern and Contemporary Literature and Culture MLitt
Postcolonial and World Literatures
Romantic and Victorian Studies
Shakespeare and Renaissance Literary Culture
Durham University
If English Literature is a passion that spans through whole your life than the University of Durham is a fantastic pick up for you. Apart from a high-quality education that you'll find in the Department of English studies, you're going to love the warmth of the environment too.

Study curriculums in English literature comprise the development of English literature from the early stages in the Anglo-Saxon period to the most modern trends in English and the world's literacy.
English Literature courses offered at the University of Durham are:
English Literature BA (Hons)
English Literature and History BA (Hons)
English Literature and Philosophy BA (Hons)
English Literary Studies MA
Medieval and Renaissance Literary Studies MA
Romantic and Victorian Literary Studies MA
Twentieth and Twenty-First Century Literary Studies MA
Studies in poetry MA
Creative Writing MA
University of Oxford
The oldest British university has one of the best English Literature schools. Their nationwide and global reputation stems from their long tradition in higher education. Their English Department is proud to be the biggest Department of English of whole British higher education.

As a globally ranked university, this School is the home to some of the most recognized academics in the world. Furthermore, every Oxford's college has at least two English tutors who quite often are also engaged as professors at the Department of English. As such, this is a great opportunity for you to learn from individuals with a strong academic background from a wide range of subjects.
Its study courses are effective and flexible in the sense that you're allowed to a certain degree decide which particular topics your program must cover. On the other hand, their libraries contain unlimited materials and you enjoy free access to all of them.
Here are the English Literature courses available at Oxford University
English DPhil
English (1550- 1700) MST
English (1700 – 1830) MST
English (1830 – 1914) MST
English (1900 – Present) MST
English (650 – 1550) MST
English and American Studies MST
English Studies (Medieval Perio) MPhil
World Literature in English MST
University of Huddersfield
At the University of Huddersfield, you'll find several amazing English literature study courses. Regardless of your topics of interest in English literature, you'll find something suitable at this place. You'll be taught about numerous literary genres and their most representative authors, circumstances at which they were established, and their development in different stages.
Some of the key points of Huddersfield Literature department are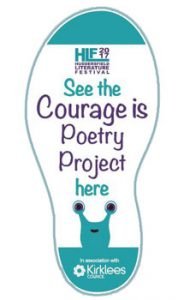 Top 3 English departments in the UK for student satisfaction (NSS 2018).
 Offers a wide range of options to choose from, diverse forms of coursework assessment (but no exams), and excellent employment prospects.
 The team of academic staff is ranked in the top 5 in the UK for the quality of their research publications (REF 2014).
Festivals and events
Aside from offering this exceptional level of education, these study programs aim to fill your studying experience with joy.
You can seek your English literature degree in these study programs
English Literature and History BA (Hons)
English Literature BA (Hons)
English Literature with a Modern Language BA (Hons)
English Literature with Creative Writing BA (Hons)
Drama and English Literature BA (Hons)
English Literature (MA by Research)
English Literature PhD
Film Studies and English Literature BA (Hons)
English Language and Applied Linguistics MA
Creative Writing MA/MA BY Research/ PhD
University of Glasgow
The University of Glasgow it's by no doubt one of the best English literature schools in the UK. Its English study programs are much sought-after from students who are highly passionate about literature and want to cement their talent.
Glasgow gives you the chance to pursue your own interests in English Literature. It provides a rich variety of courses led by internationally renowned experts.
The structure of the course will follow a progressive pattern. In the beginning, you will be taught the most basic skills required to study English literature. You'll learn essential writing and arguing skills to move further in a more analytical approach to literature.
Below are the English literature study programs taught in this university
English Literature MA/LLB
English Language & Linguistics MA
Comparative Literature MA
English Literature MLitt
English Literature: Modernities- Literature, Culture, Theory MLitt
English Literature: Fantasy MLitt
English Literature: Victorian Literature MLitt
English Literature: Romantic Worlds MLitt
English Literature: Medieval & Early Modern Literature & Culture MLitt
Creative Writing MLitt
University of Chester
Chester offers an engaging and supportive atmosphere in which ideas about literature are shared.  The study hours include individual tutorials with lecturers, seminars with other students and a tutor, and lectures attended by you the whole year.
Our hard work in designing and teaching the course is reflected in the most recent National Student Survey (2019) where 96% of our students were satisfied with their teaching, which is well above the national average for the subject.
By delving you deeper into analyzing and discussing literary works of various genres and authors, you'll be able to increase your critical awareness and you will reveal your whole potential in literature.
Below are given the available English Literature courses available at this university:
English Literature BA (Hons)
English Language and Literature BA (Hons)
Journalism and English Literature
Criminology and English Literature
English Literature and Archaeology
English Literature and French
English Literature and German
English Literature and History
English Literature and Psychology
English Literature and Sociology
English Literature and Spanish
Politics and English Literature
English Literature and Geography
Creative Writing and English Literature
Fine Art and English Literature
Education Studies and English Literature
English Literature and Sport and Exercise Sciences
Drama and Theatre Studies and English Literature
English Literature and Theology and Religious Studies
University of Newcastle
Your English Literature degree at the University of Newcastle will absolutely take your talent a step further. Side to getting a firm foundation around core concepts and skills in literature you'll get a comprehensive understanding of all important stages of developments in the English Literature.
Also, English study courses at this university contain a placement year. This is a great opportunity for you to put your knowledge into practice and be ready to seek a job once you're out of the university.
The following are the English and Literature courses available at the University of Newcastle:
English Literature BA (Honours)
English Literature with Creative Writing BA (Honours)
Classical Studies and English BA (Honours)
English Literature MLitt
English Literature MPhil, PhD
English Literature MA
English Language and/or Linguistics MLitt
Creative Writing MPhil, PhD
Writing Poetry MA
Creative Writing MA