As students, it is often expected of us to ace all exams and classes. Somehow, we associate good grades with the intelligence of a child. The reason being is because our education system is flawed. We don't emphasize on conceptualization or learning but just cramming and good results.
We need to realize that not every student has the same strengths and weaknesses. Everyone has their own set of strengths and weaknesses. We should evaluate them based on that. However, when you are ready to step into your university life, you are to pass the entry requirements. Each year there are students who face the problem of not having to apply to the university of their choice. The reason is not eligible to apply.
Not indulging in the discussion of why the poor grades, we will discuss how can you apply even with those grades. We will ways around poor grades and ways to recover your academia because it really is never too late.
Here is an article that will give you better insight into this matter. 
Universities base their offers on numerous factors: predicted grades, actual grades (mostly predicted), personal statements, references, and interviews are just a few examples.
Why did you not to so well?
The answer to this question only lies within you. You can come up with multiple reasons but the one true reason is only known to you. Whether you are a by-product of the Cambridge System or HSSC, the reasons can be the same.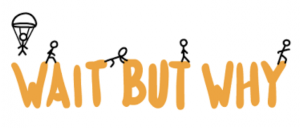 Firstly, was it due to a special circumstance, e.g death/family troubles? If the answer to this question is yes, inform your respective college. They will thus know and should know that you were under stress, hence the lower grades. Your subject teachers could then predict grades for you and know that it's likely that you can obtain them, whilst universities can be informed of why you didn't do as well as expected.
On the contrary, if you have appeared for HSSC exams then you can ask your college too. HSSC being the local system gives a little advantage. Sometimes colleges have professional ties with the Board Committee. This can help you get leverage under some serious conditions. However, if there wasn't a special circumstance then ask yourself about the whole scenario.
In a situation like this you need to ask yourself that can you do university? Are you ready for it? If you are then what happened previously? What stopped you from performing well.
If you are ready, let's discuss a few alternatives
Risk it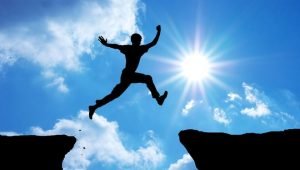 The first alternative is to risk it, and hope that you get the predictions or get desired results. Your teachers may resist predicting your high grades, as if they are wrong and aim too high, they may get in trouble. However, you may continue with your course and hope to cover the bad grades in A2 or 2nd year of college.
Foundation year
Find another way in. s there a foundation course you can do for a year at college/or for an extra year at university? Go on http://www.ucas.com for more details. Search for your course and see if there is a foundation course available. This will help you get in as foundation courses normally don't have strict entry requirements. If you find a preparatory year offer go for it. This way you can still manage to attend university, with just an additional year.
Alternative Routes
If you are sure about wanting to do a certain course, then find an alternative route. You can take help from TSR and online websites. For example, you wanted to do MBBS but you couldn't match the entry requirements. So you can opt for 'Biomedical Science' as it can be converted or leads to medicine upon completion. some courses allow you to lead to a certain degree with an additional year of study upon completion. You can also opt for a distance learning foundation course. Or an online course that will serve as a preparatory course for your respective degree.
You can always take help from a career advisor, your supervisors, industry experts, and research. Someone will definitely have an answer to your query
Resitting for exams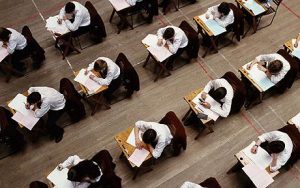 Resitting exams with a different set of subjects is very popular. Students often tend to resit their exams for 1st year or AS year. For example, if a student has opted for pre-medical subjects in college, and upon giving exams they realize that they cant take this further.  Resitting modules is likely to stress you out and may mean that results are not given to the school in time to change your predictions, so perhaps you can defer for a year. Would you prefer to sit the year again and go to a university that you specifically prefer or would you prefer to go to another without resitting the year? Ask yourself this, and there's the answer.
Transfer
Lastly, remember grades are not everything. Your personal statement, references, and experiences matter a lot. I have seen people securing a place in a good university with low grades. In contrast, some students with even straight As sometimes don't manage to get admission.
Work on your profile thoroughly, which includes your personal statement and references. Try applying for a course with lower entry requirements. You can always apply for moving to a better university upon getting your final results. You could obtain brilliant results and drop your university choice and simply go to a better university.
If not, why not try going to university? You might love it! If you do not, you can retake exams, and reapply the following year as stated above, or alternatively stick with the university for a year and apply again through UCAS for a second-year entry but with the "Entry Point: 2" indicating your wish to study your second year there.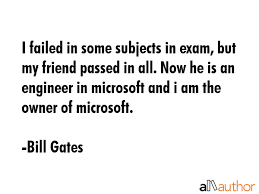 In the end, remember your grades don't define your potential. Know your strengths and play on them. Make sure you don't beat yourself on things that are temporary. Remember whatever you do and wherever you go, you will make it. If you put in the hard work and effort into something, you will bear the fruit. Don't stress yourself too much. There is plenty of fish in the see. If one door doesn't open, there will be plenty more.
Best of luck 🙂