.According to the UCAS, 27% of international students enrolled at UK universities during 2018/19 were seeking a degree in. Numerically speaking, 126,955 out of 458,490 total international students were enrolled in a business degree program during the 2018/19 academic year.
As a result, Business is one of the fields where UK higher education not only excels but is also a global leader. Some of the world-leading entrepreneurs and efficacious businessmen/ women hold a business degree from UK universities.
Being this much sought-after, the business schools in the UK are some of the toughest to enter. Luckily, there is a large number of business schools all across the country and the probability of finding the best fit for yourself is quite high.
If you're an aspiring student looking for the best in UK's higher education and you don't have any idea how to sort theses universities out, don't worry. We have compiled a list of top business schools in the UK.
Here are the best business schools in the UK for 2020: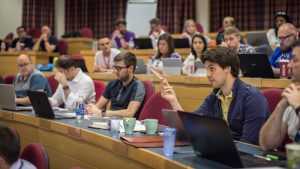 University of Law Business School
There is certainly no need to tell you the UK is confidently respected as a global leader for business education. Among British business schools that receive praise for their unmatched quality is The University of Law Business School.
The core of their long-term mission is to prepare business graduates to deal with the competitive business world. their capacity and potential to solve real business problems will make the leaders. Your business degree at this school promises to open new doors in your academic life and determine your success in your career.
London Business School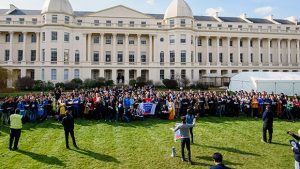 Without a hint of doubt, the London Business School places itself at the top. It is not just renowned and valued in the UK but around the world. Despite being established in 1964, within this short period the university has earned a reputation in the business world. Its core mission is to prepare and educate excellent students for the challenges of global business issues by providing them with a strong theoretical and practical foundation. Students from 109 countries seek a business degree at this university and its large alumni community counts over 42,000 graduates.
LSE – London School of Economics and Political Science
Founded in the far year 1894. The London School of Economics and Political Science today is one of the most renowned business schools in the UK. It not only attracts students locally but internationally people dream to be a part of this institute. As it stands, the institution counts 8,150 international students coming from 133 countries of the world. At the LSE 18 Nobel prize winners have studied or taught, including here George Bernard Shaw and Christopher Pissarides.
University of Warwick – Warwick Business School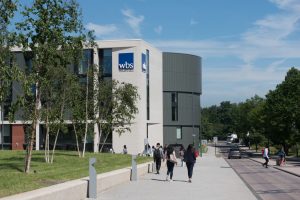 In the past 50 years, the Warwick Business School placed at the heart of the University of Warwick has become one of the most elite business schools in the whole UK. This school is highly valued for its excellent and unique study programs which aim to give its students the deepest understanding of the practice of business and management.
University of Cambridge Judge Business School
The Cambridge Judge Business School started in 1990 to teach management and research to its students. However, over the years they have established themselves as one of the best business schools in the UK. At the core of their long-term mission stands the goal of preparing skilled and educated business persons. They will have the nerve and understanding to solve future problems related to business and management. This is done by offering these students a close mentorship during their studies and by maintaining close cooperation with each industry organization. which will play a part directly or indirectly in the process of education.
University of Oxford Said Business School
The history of this school takes us back in 1965 when the University of Oxford opened its Centre for Management Studies. Officially, the Oxford Said Business School established itself as a Business school in 1996. Despite not having a long history, said Business School is one of the most highly-reputed business schools in the UK. With their wide range of excellent study programs, world-class professors, and brilliant facilities. They aim to educate future businessmen and managers who will have the required knowledge competence to address business issues.
Imperial College London – Imperial College Business School
Imperial College London continues to maintain its standing and position as one of the most contemporary and fine business schools in the UK and beyond. At present, this school is treasured as one of the best in the country. Its unique study programs are a seamless mishmash formula between theory and practice. Those who are fortunate enough to seek a business degree at this school are exposed to higher employability and an opportunity to establish a bright and successful career.
The University of Manchester – Alliance Business School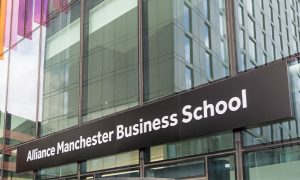 Their motto "Helping you get to where you want" perfectly encapsulates the road map of Alliance Manchester Business School. It is a place for students who are woke and know where they are headed. The School's vision is to become one of the best in the whole country.
Cranfield School of Management – Cranfield University
The Cranfield School of Management is proud to be one of the oldest business schools in Europe. Same as the university part of which is it, the Cranfield School of Management is wholly postgraduate. Offering some interesting postgraduate degree courses like MBA, MSc, DBA, and Ph.D. A central focus of their study programs is research to ensure students get the real touch with business needs. Their long-term vision is to apply the latest academic and research knowledge on solving problems related to business issues.
University of Edinburgh Business School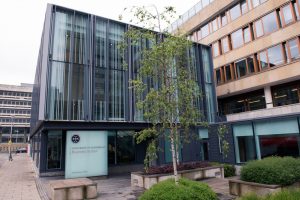 Keeping in mind the history of Edinburgh it is quite evident that it not only has a rich history but quite a reputation globally. It started in 1919, and now it is considered to be one of the best across the map. Your degree at this university aims to prepare you for identifying the problems and successfully addressing them in your future.
Lancaster University Management School
The Management School at the University of Lancaster has been consistently one of the best business schools in the UK. At this school, you'll find numerous study programs. Therefore the chances of finding a suitable program for yourself are relatively high. Defined as a research-oriented institution, these school students engage in different research activities in and out of university. Giving them sufficient knowledge to enter into the job market without any apprehension.